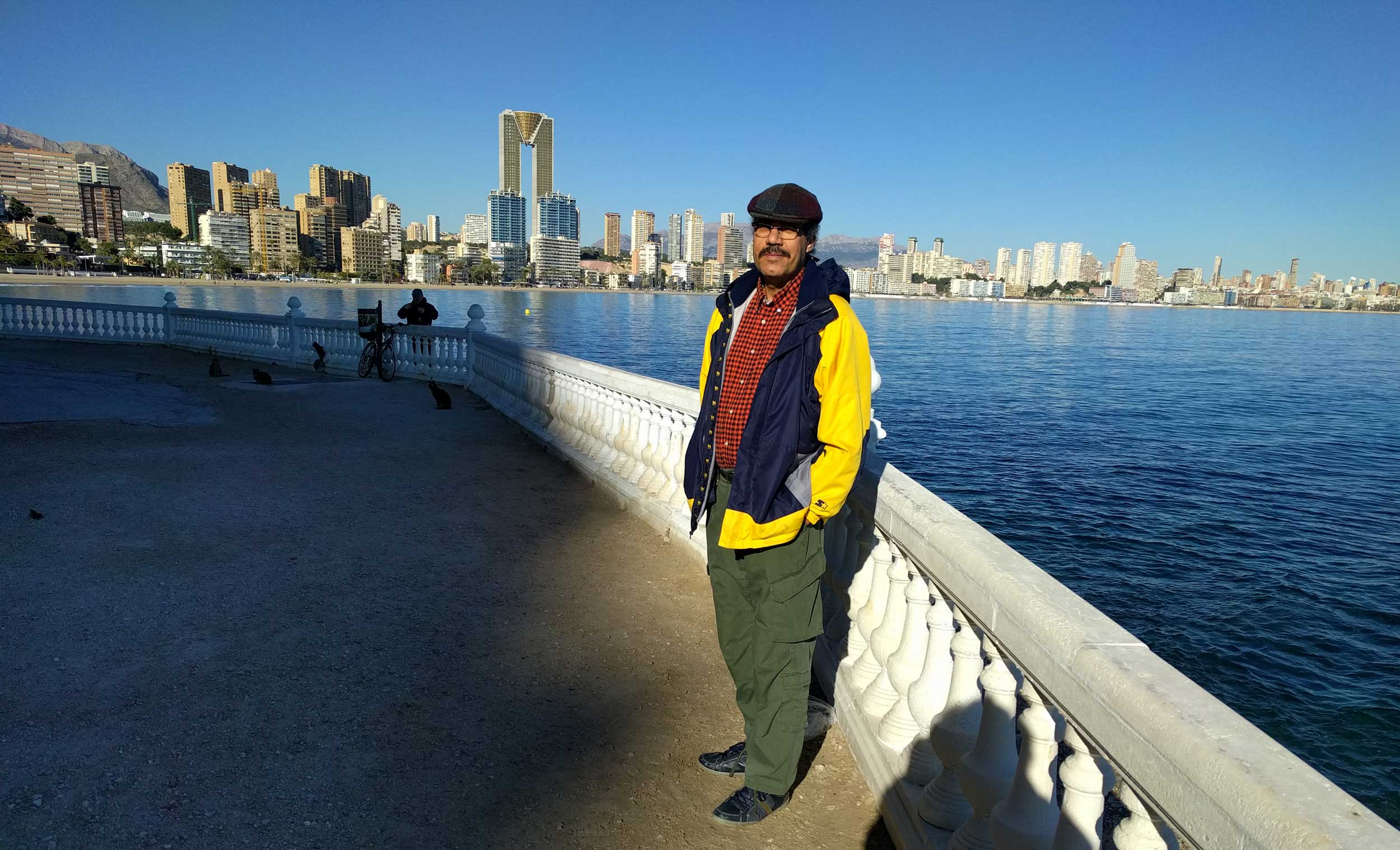 For anyone interested in finding a reasonably priced Spanish beach vacation spot, check out Benidorm. Coming from the United States, I had never heard of it. It sits between Valencia and Alicante on the eastern coast of Spain. We are here in February 2019 for around a month. The weather is pretty nice (50s at night and 60s up to 70s during the day), very similar to Florida in February!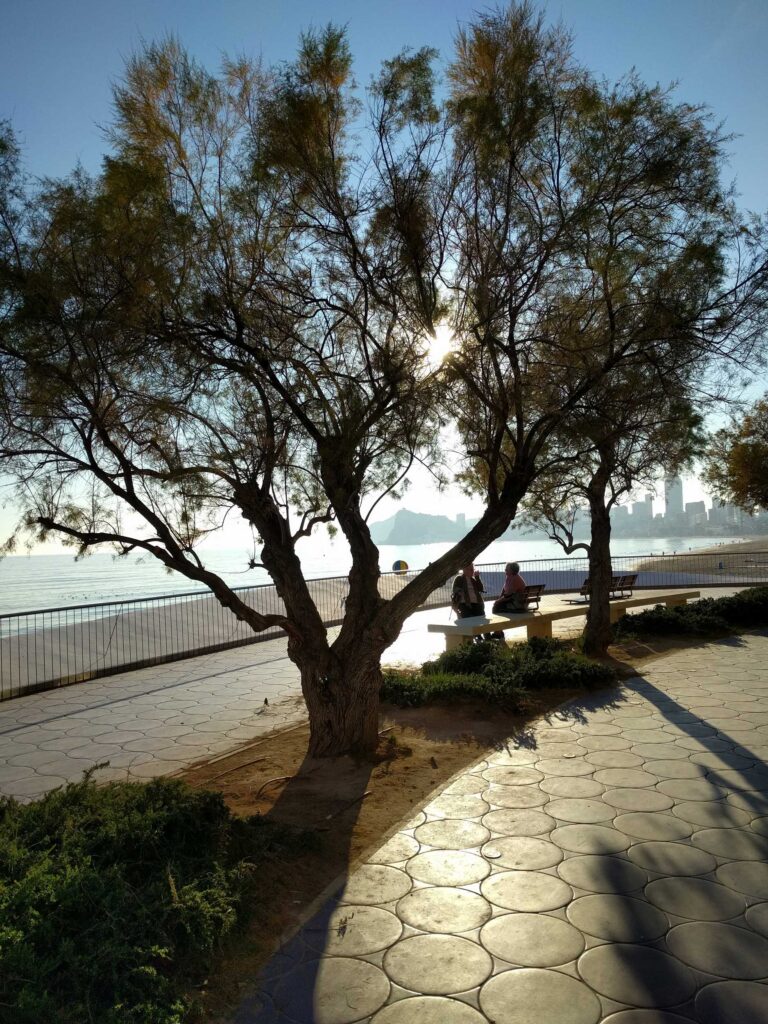 This photo I took on February 10th. It is a typical view of the large and well developed boulevard on the Ocean. The afternoon sun is amazing – creating dramatic contrasts and light and shadows,
Amar and I are walking many miles on the shores of Benidorm and I'm taking hundreds of photos. But no artwork yet. Maybe someday when I am traveling less, I will have time to produce more artwork! 🙂
The Prices are great in Benidorm, food, clothing, shoes pretty much everything is cheaper than the USA. Wine is especially good price, and for good wine! Below are a few selected photos from out stay in La Nucia and walks in Benidorm.