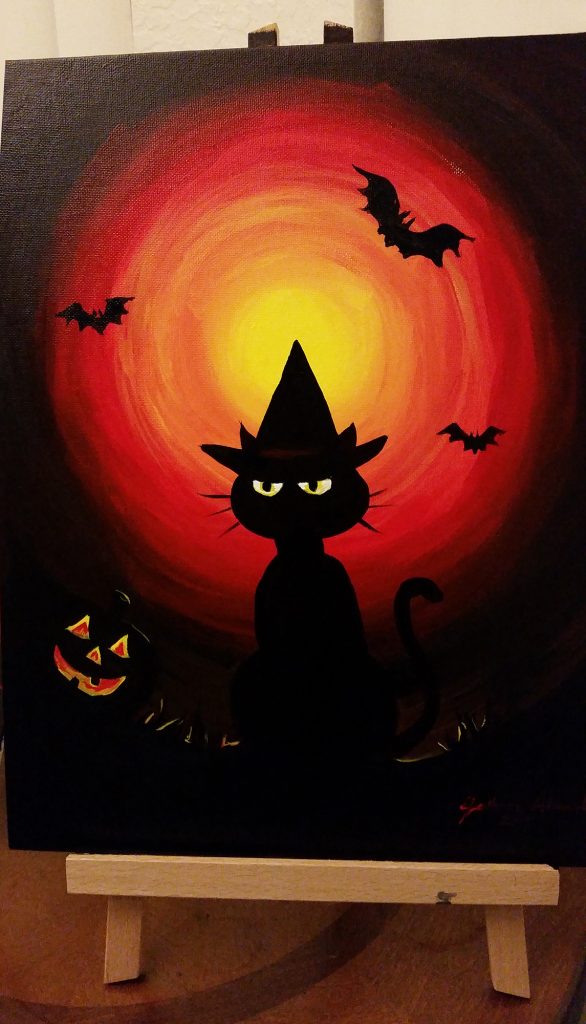 Join JoAnna on Sunday October 29th to create a Halloween Acrylic painting! The class starts at 5 PM and lasts for 2 hours! This class is for KIDS, JoAnna has a class dedicated to adults in the morning.
To sign up, go to A.C. Moore (1725 St Lucie West Blvd, Port St Lucie, FL 34986) and ask the sales associate (in the front) to sign up for the KIDS Halloween Acrylic Painting Class! The price of the class is $20.00. Class size is limited and paying for the class now will reserve your space!
If you have any questions about the class or future classes, feel free to contact JoAnna by text or call at 407-446-9944 or email jalmasude@gmail.com.