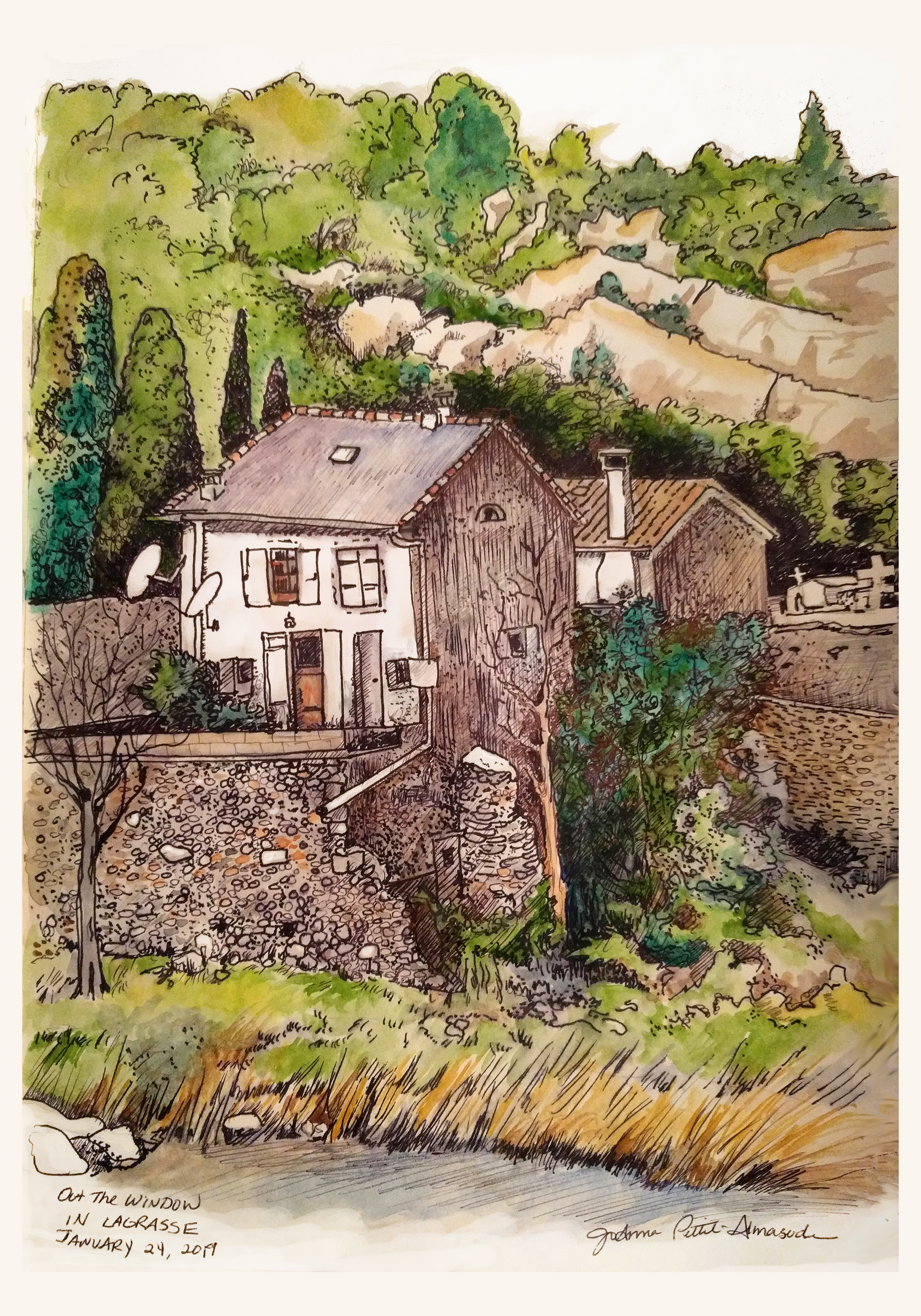 A hidden treasure; a remote village in the south of France. We found this beautiful ancient village of Lagrasse through our friend Poppie!
We are visiting here in January of 2019. It is difficult to capture this amazing stone village in photography. Hoping to do some sketching while I'm here.
The final photograph in this gallery is a view from the window of our flat, across the river and toward the Lagrasse Abbaye … which was built in the 7th century.