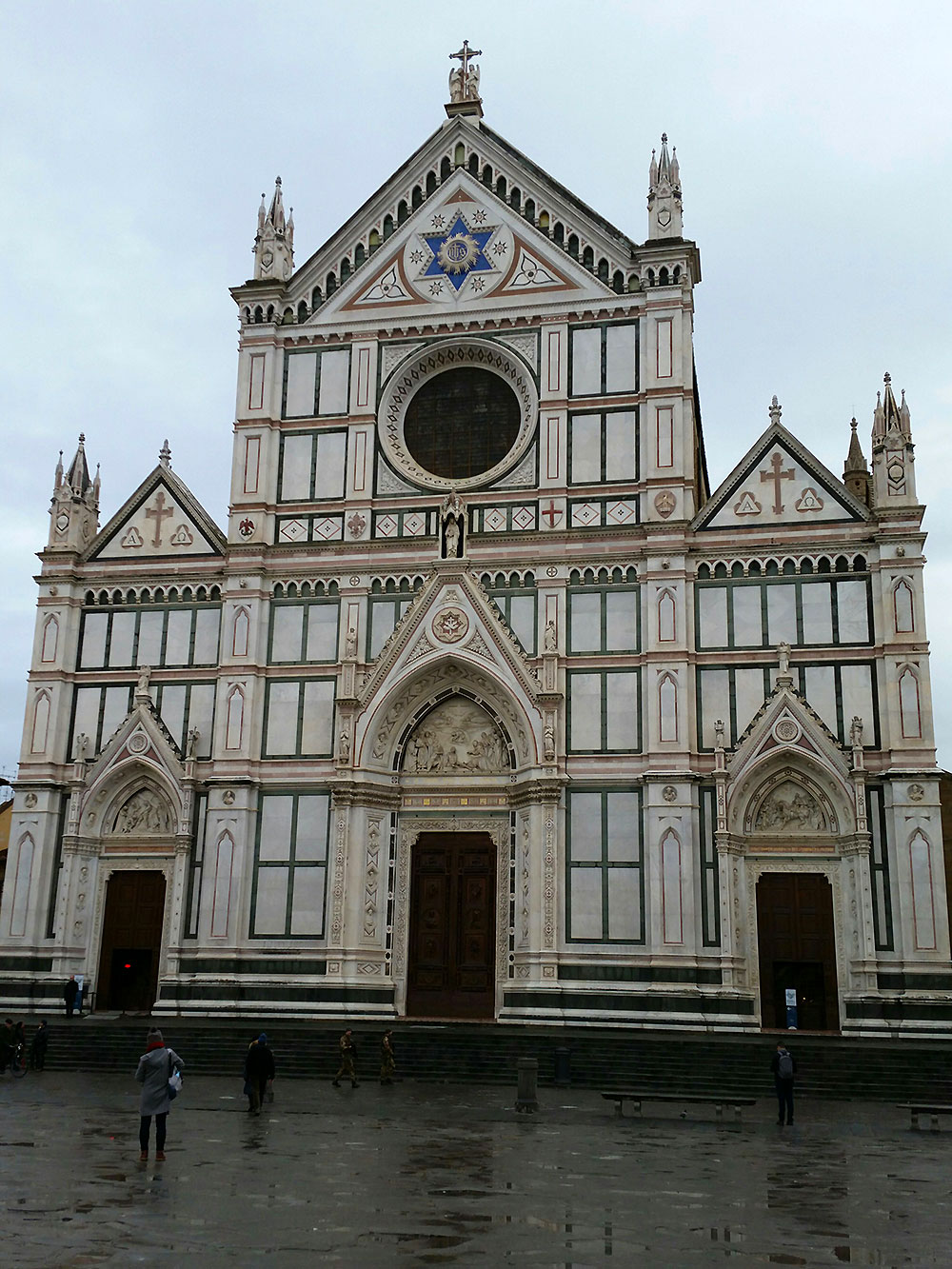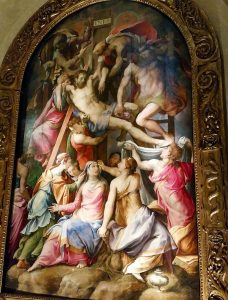 February 3, 2018:  The trip from Venice to Florence yesterday was very easy. We left our excellent 5-star AirBnB (a review will be in another post) around 10:30 am and we arrived here in Florence (AKA "Firenze"). We took a taxi from the train to our new Florence 5-star AirBnB arriving at 4:40pm. We did a quick walk to the grocery story and found that food is a bit cheaper than in Venice. Makes perfect sense since Venice has to have everything transported in and carried to the stores on boats/by foot carts.
It was very difficult to decide what to do today; the list is way too long. Academia was first on my list, but with a bit of research I found that it is free on the first Sunday of the month, which is tomorrow!! So, we decided to visit Michelangelo and Galileo's tombs, which are housed in The Basilica di Santa Croce (see my photo above). It was an excellent choice!  Though it cost 9 euros each to get in we spent several hours looking through the main Santa Croce Basilica as well as touring through the Pazzi Chapel and even saw a leather making school(?). 
To make a long day short… I took over 400 photos and to break it down for my future failing memory, I'm listing photos in sections below:
Photos from The Basilica di Santa Croce
The Tomb of Michelangelo'  Michelangelo It is currently being worked on, so it has a scaffolding in front of it. But I was still able to capture some photos.
The Tomb of Galileo  Galileo Galilei
Other Tombs and Icons from Santa Crosa
Pazzi Chapel