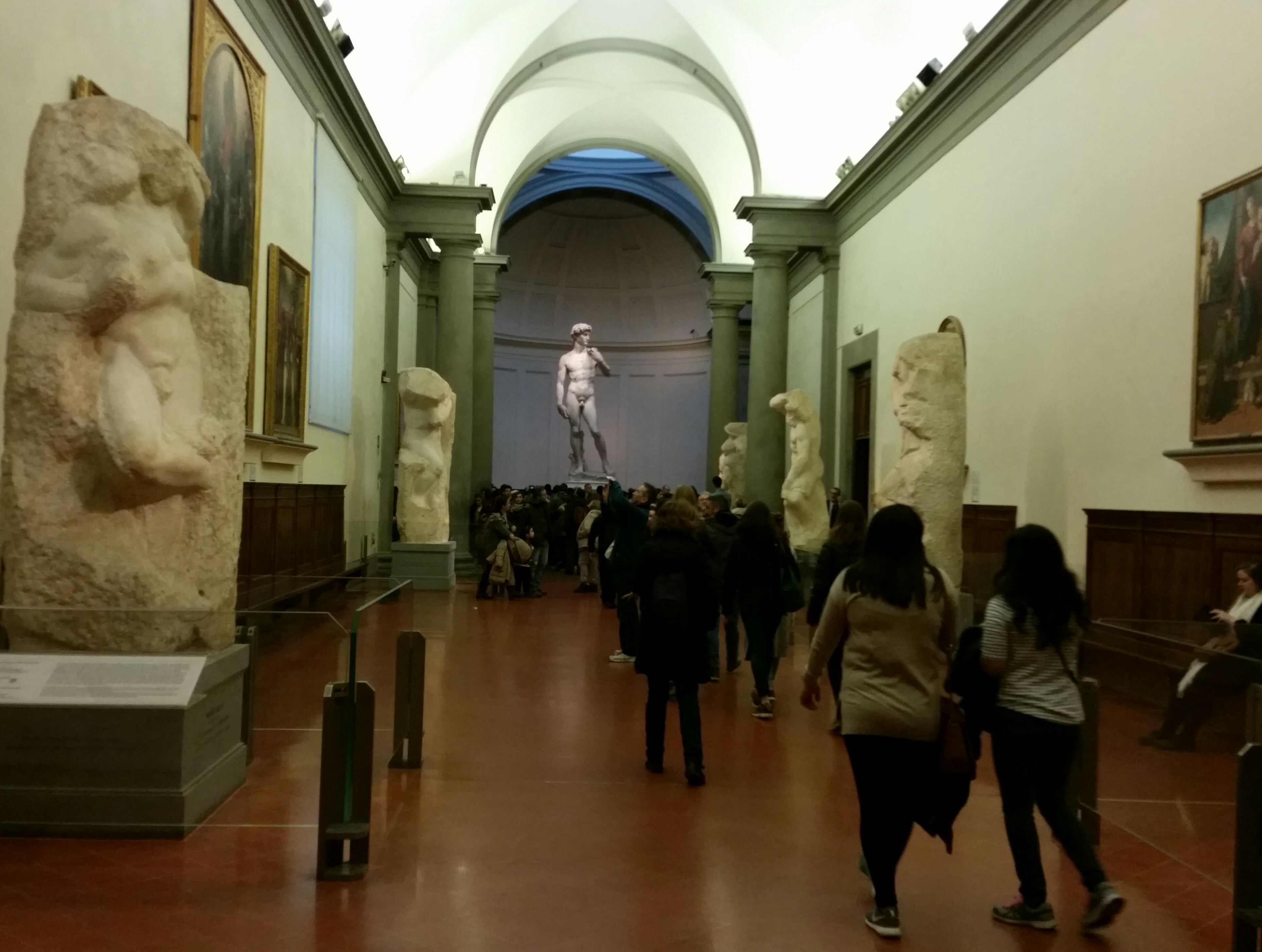 Accademia in Florence is also called the Museum of Michelangelo. Created by the Grand Duke Pietro Leopoldo in 1784 as a place of study for students of the nearby Academy of Fine Arts (Accademia di Belle Arti) which  was the first academy of drawing in Europe. The Academy Galleria dell'Accademia in Florence contains one of the most important sculptures by Michelangelo – "David."
Accademia, though not easy to find, was absolutely amazing! I highly recommend going, if you go to Florence, Italy! It was well worth the entrance fee of 9 euros. The way they display Michelangelo's David was extremely well designed. When you enter the corridor that houses David at the end. On each side of the corridor are unfinished sculptures by Michelangelo.  The wall color and scale of the hall and dome are perfect to display the color of the marble. 
There was also another display of plaster copies of sculptures in another large corridor off to the left of David that was very interesting. Here are some photos from that area of the museum.
Accademia Address: 
Galleria dell'Accademia - Via Ricasoli 58-60 - 50122 Firenze, Italy
Follow me on social media 🙂