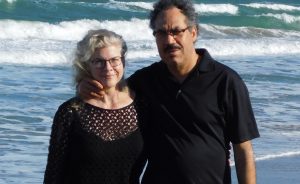 I am an internationally exhibited professional fine artist with over 35 years of experience. My work includes figure drawing and illustration, painting (oil), and sculpture (bronze); exhibited in group and solo exhibitions throughout the United States, Japan, Italy, England, Spain, Morocco, and Oman.
As an educator and expert in drawing the human figure, I am interested in promoting the importance of traditional figure drawing as a foundation in art education. I have served in various academic and administrative positions, including the instructor, professor, department chair, and department director. In addition, I have worked at several institutions, including Ohio University's School of Fine Art, Francis Marion University, Capella University, the Art Institute of Pittsburgh's online division, and Dhofar University in Salalah, Oman.
My artwork centers my concern for humans, animals, and our planet. Therefore, I tend to focus on expressive portrayals of the human condition. In many of my previous works, I was incredibly motivated to describe the challenging position of marginalized peoples worldwide (disabled and LGBTQ+). I am currently concentrating on writing and illustrating children's books. As the wife of Dr. Amar Almasude (a Rifian from Nador, Morocco) and a mother of three grown children, I am very interested in the Amazigh people and their native language. When my children were young, I struggled to teach them a few words in Tamazight. I hope my first book Tamazight Inu: My Tamazight, and future children's books, will help Amazigh families living in the USA teach their children their native language. I also hope this book will encourage the Amazigh people of the Rif to read to their children using their beautiful native language.
Masters of Fine Arts, Ohio University, 1993
Bachelors of Fine Arts, Ohio University, 1991