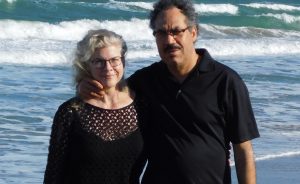 I am an internationally exhibited professional fine artist, with over 35 years experience. My work includes figure drawing and illustration, painting (oil) and sculpture (bronze) and has been exhibited in group and solo exhibitions throughout the United States, Japan, Italy, England, Spain, Morocco and Oman.
As an educator and expert in drawing the human figure, I am interested in promoting the importance of traditional figure drawing for foundations in art education. I have served in various academic and administrative positions including instructor, professor, department chair and department director. I have worked at several institutions including: Ohio University's school of Fine Art, Francis Marion University, Capella University, the Art Institute of Pittsburgh's online division and Dhofar University in Salalah, Oman.
My art work centers on my concern for humans, animals and our planet. I tend to focus on expressive portrayals of the human condition. In many of my previous works, I was especially motivated to describe the challenging position of marginalized peoples in the world.
I am currently concentrating on conservation and environmental issues as well as the importance of moving toward eating a whole (non-processed) plant based diet. I also plan to work on artwork that discusses how we humans need to care for all animals (including the human animal) and work to sustain our earth that we all depend on. All of these issues tend to be interrelated and merge into one holistic approach to life, not only through mind, body & spirit but also through our relationships with and responsibility to the world around us.
Masters of Fine Arts, Ohio University, 1993
Bachelors of Fine Arts, Ohio University, 1991