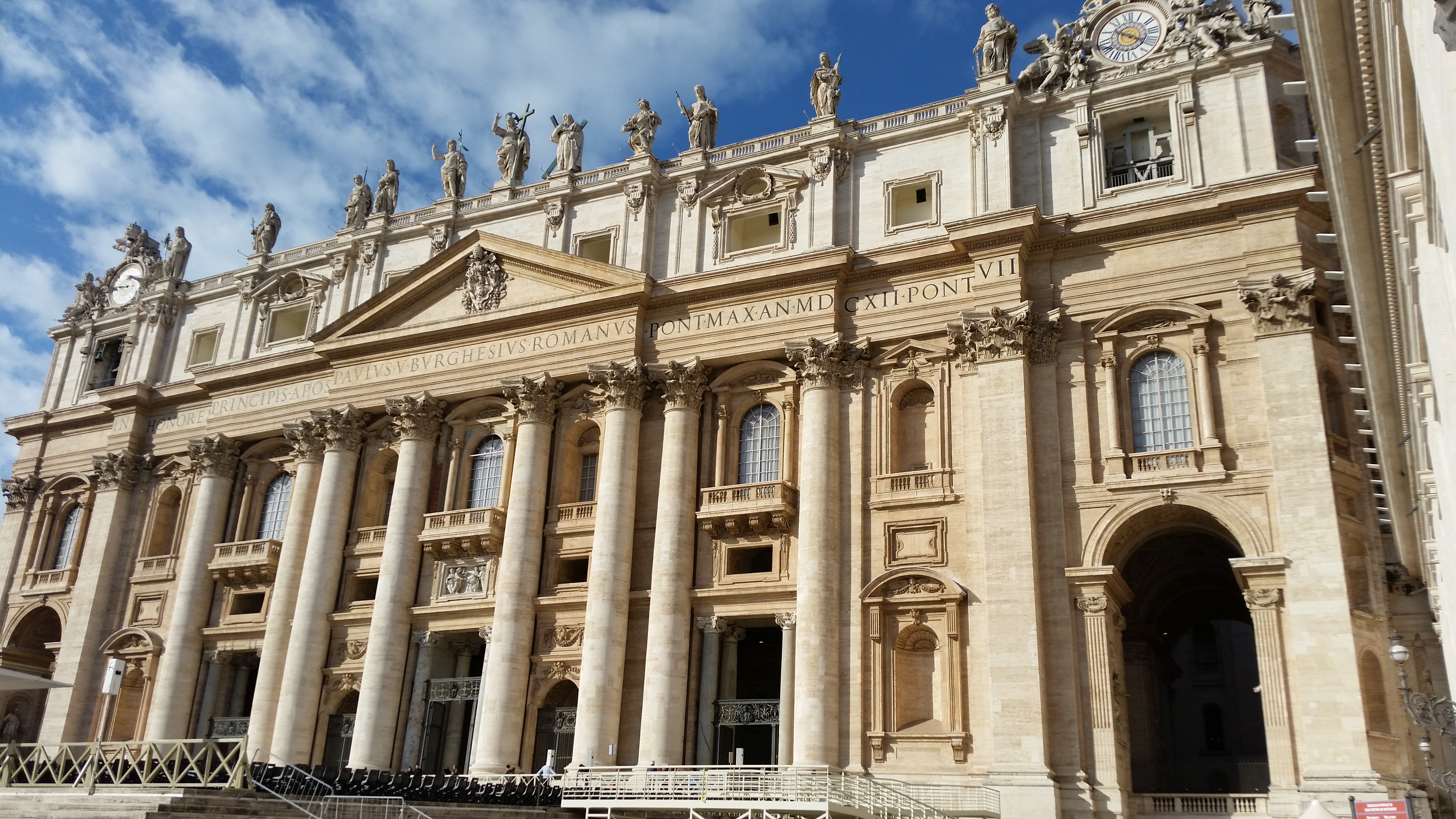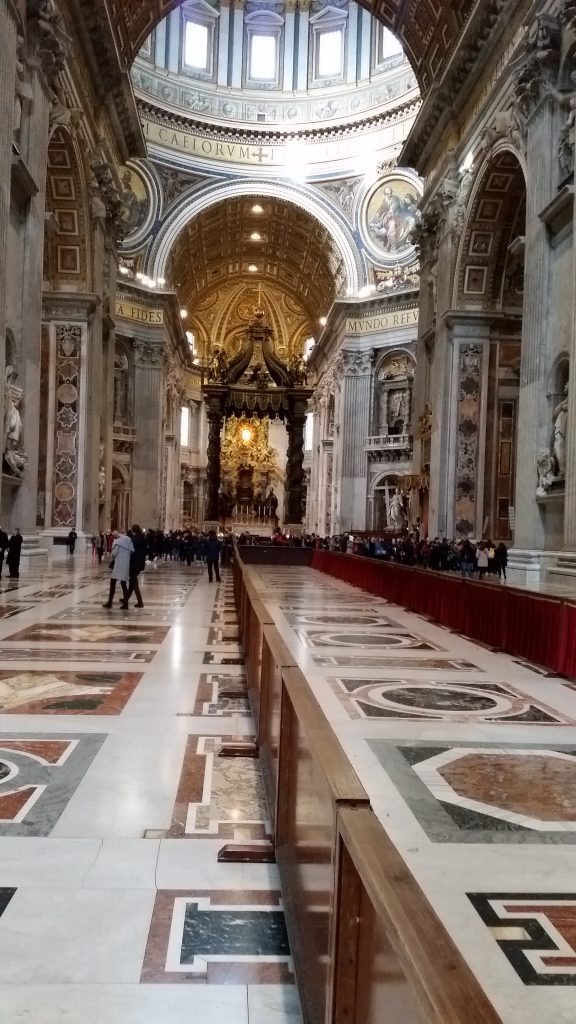 February 13, 2018:  Just got back from visiting St. Peter's tomb – he is in the catacombs under St. Peter's Basilica. Unfortunately we were not allowed to take photos in the catacombs where the Popes and Saint Peter are intomed. But taking photos in the basilica is allowed (without flash) and I'm very happy about that!
Getting into Saint Peter's Basilica (which is free) was quite an amazing experience. We had gone there yesterday around noon and the line, literally, went all around the the very large circle in the front of the basilica. It was at least a 2 hour wait, but from the looks of the line the place would close before we got inside! So we decided that we would go early today.​ We left before 7am and we waited in a very short line to get through airport like security. It only took around 20 minutes to get in… great!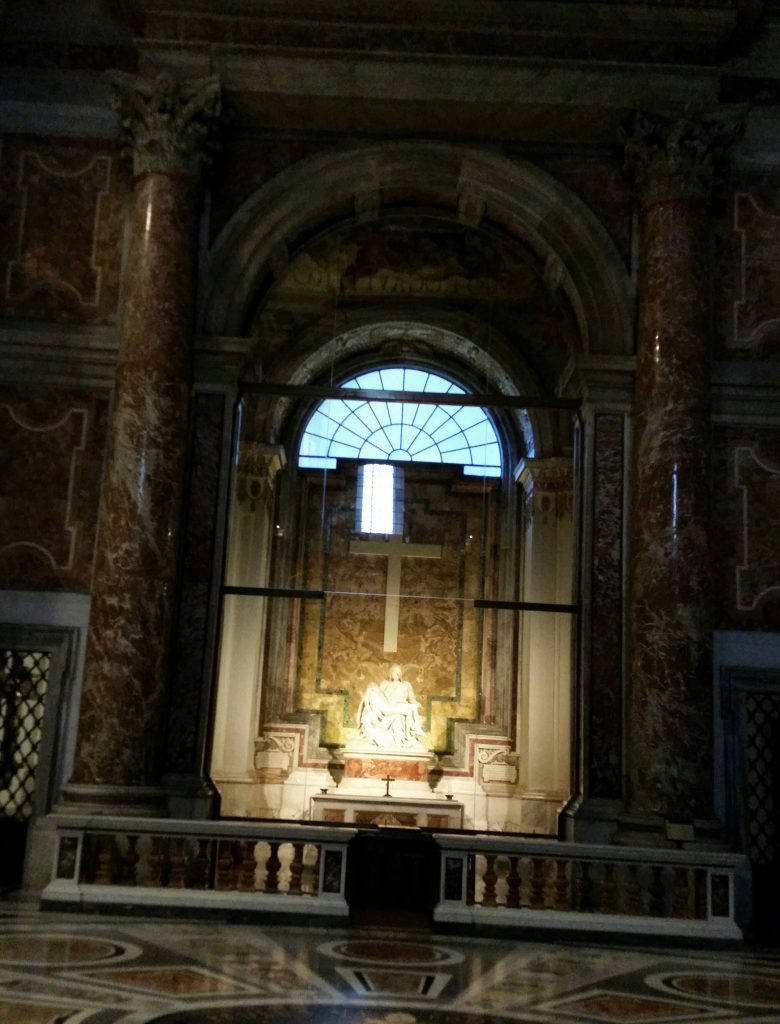 I was most looking forward to seeing Michelangelo's Pieta, my favorite of his works. Unfortunately, the Piata is not only behind thick glass it is also in a roped off section, so It was about the size of an ant (it was so far away). The lighting on the sculpture was very harsh as well so it was washed out. No way to see any details. I am just trusting that we saw the real thing. Very very disappointing.  
Besides the disappointment of the Pieta, the Basilica is quite amazing. It's 10 times larger than life and quite an awesome statement of architecture and art! It's supposed to glorify god – but to me, it glorifies the arts, period. 
More information: The basilica was built in the Renaissance style. Its central dome, designed by Michelangelo,and dominates the skyline of Rome. It is a cruciform in shape, with an elongated nave in the Latin cross form but the early designs were for a centrally planned structure and this is still in evidence in the architecture. The central space is dominated both externally and internally by one of the largest domes in the world. The entrance is through an entrance hall, which stretches across the building. One of the decorated bronze doors leading from the narthex is the Holy Door, only opened during jubilees.
Here are some more photos I took on this visit, enjoy!